In 2020, Google rolled out a new version of their analytics platform – Google Analytics 4 (GA4).
Fast forward to March 2022, Google caused a stir for marketers when it announced it will be sunsetting Google Analytics 3 (Universal Analytics) in July 2023 (paid customers have until July 2024).
WHAT DOES THIS MEAN?
Well, it means that you have just over 6 months to update your website tracking to the new GA4 property.
The more urgent matter is that it means you have until July 1, 2023 to continue to use and collect new data in your Universal Analytics properties. If your analytics ID starts with UA-XXXXXXXXX-1, this applies to you.
Should you miss the 7/1/2023 deadline you'll still be able to access your previously processed data for at least six months. Keep in mind you will not be collecting any new data in this property. But Google will create a new GA4 property for you and will have some of the same basic features.
If you can't migrate immediately – run them in parallel in effort to have as much historical data and insights in your Google Analytics 4 property to keep a complete view of consumer behavior.
IMPORTANT THINGS TO KNOW
Transition from UA to GA4 can be complex, depending on your account structure
You've been warned – it's a new user interface (UI) to learn
It now collects both website and app (should you have one) data to better understand your customers journey
Cookie-less measurements & Predictive capabilities
Everything is now event driven rather than being session based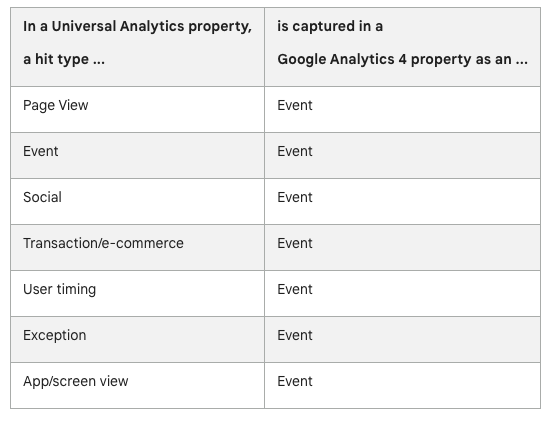 CHANGE CAN BE GOOOD
Change can be hard, but it doesn't have to be bad. And while many of us have gotten used to Universal Analytics, GA4 is ready to make our marketing lives that much easier.
Switching over to GA4 is not as scary as it seems. But if you still have questions contact us today to see how we can help you use your data for marketing success.